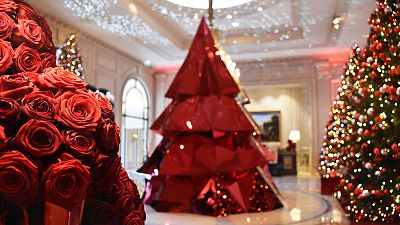 Autumn evenings. Spring flowers. Summer lights and winter drinks. The Four Seasons Hotel George V is getting ready for Christmas. Let your dreams blossom at the Four Seasons Hotel where 12,000 stems of flowers are delivered every week. Jeff Leatham, the hotel's long-standing, talented artistic director is the florist extraordinaire. He has been sharing his passion for flowers with the hotel for 17 years. The breathtaking flower arrangements are considered art installations and everyone wants a photo taken in the hotel´s lobby. It is such a sight you fall in love on arrival and you leave with flowers in your hair.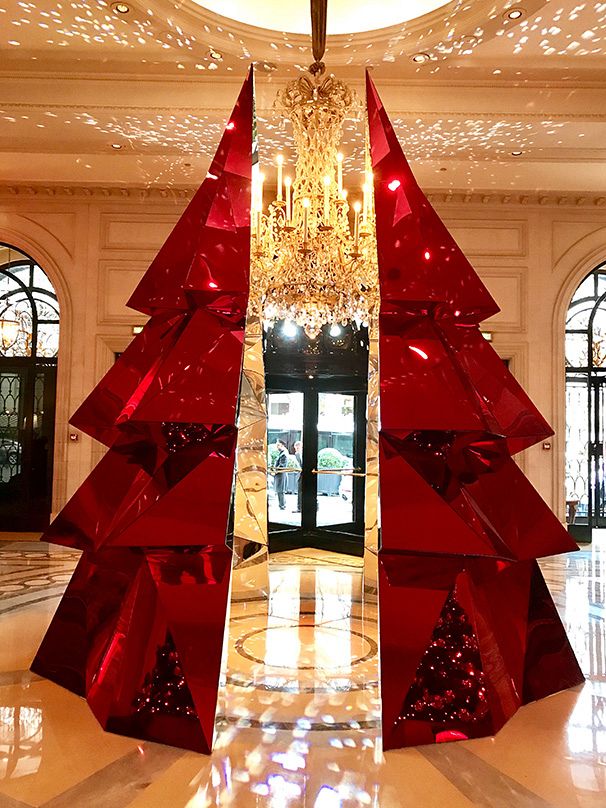 ®Four Seasons Paris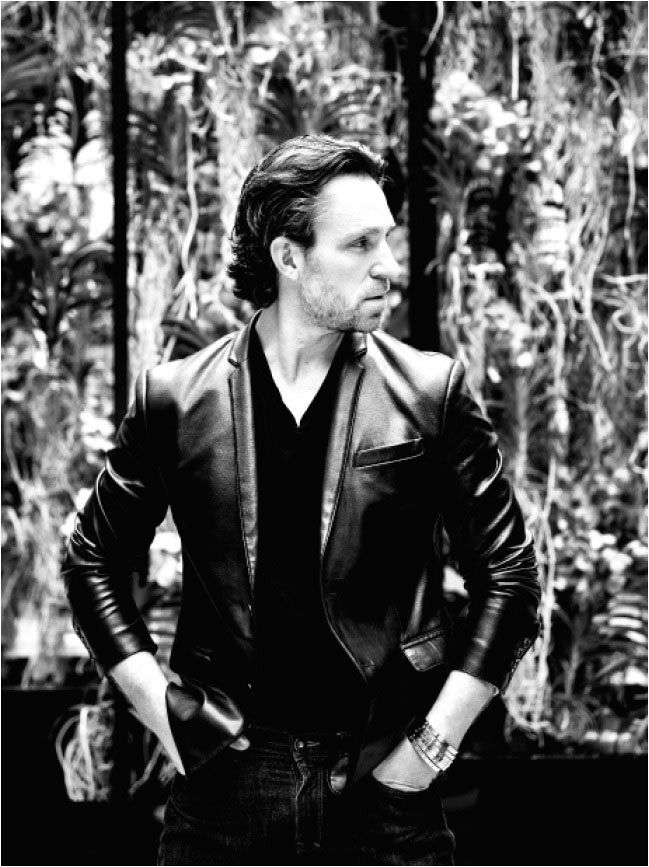 "The best reaction is when jaws drop and people say they've never seen the same floral arrangement twice. These are magical moments that really give meaning to what I do for the hotel. Just for those moments, I would not trade my life as an artist for anything" – Jeff Leatham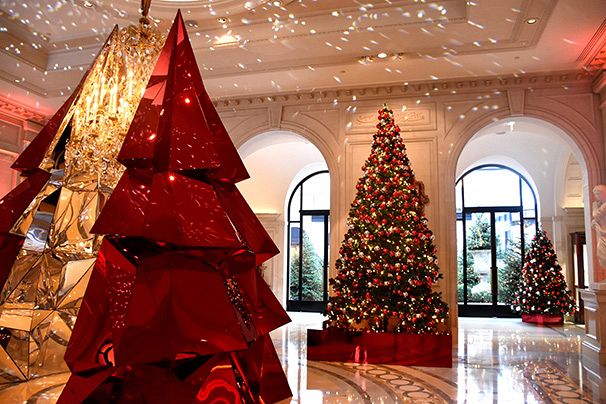 ®Four Seasons Paris
With his team of seven assistants, Jeff Leatham is able to create a new theme every month, refreshing and embellishing his floral arrangements every day and sometimes even every hour. Every month, Jeff Leatham creates 10 key compositions for the lobby and all public areas.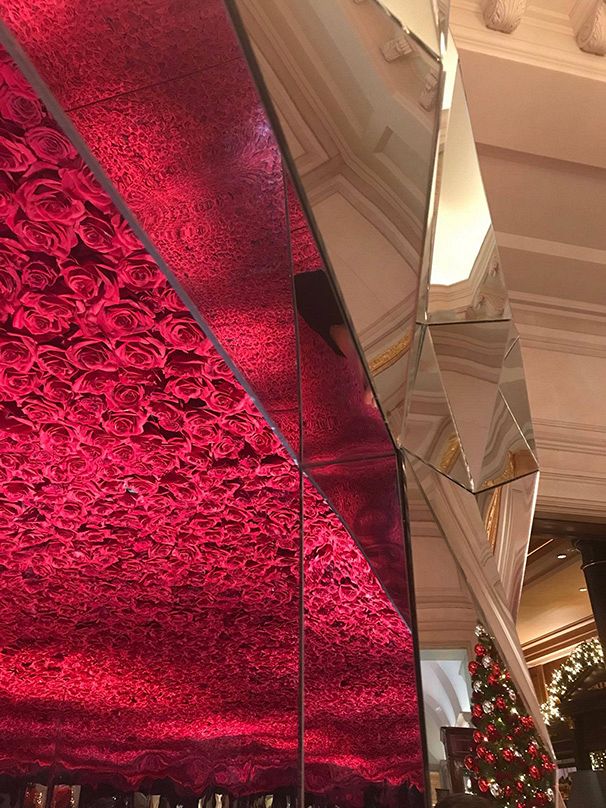 ®Four Seasons Paris
Thinking outside of the box: Jeff Leatham presents the Christmas virtual interactive flower box.
A native of Ogden, Utah, Jeff Leatham was influenced to be a floral designer by his father, a landscape architect at the time. Without any academic training, he began his career as a model before pursuing his dream to be a florist. There is no doubt the fashion world has greatly influenced his style and his creations. Recognised worldwide, Jeff has truly revolutionised the floral art in all its forms.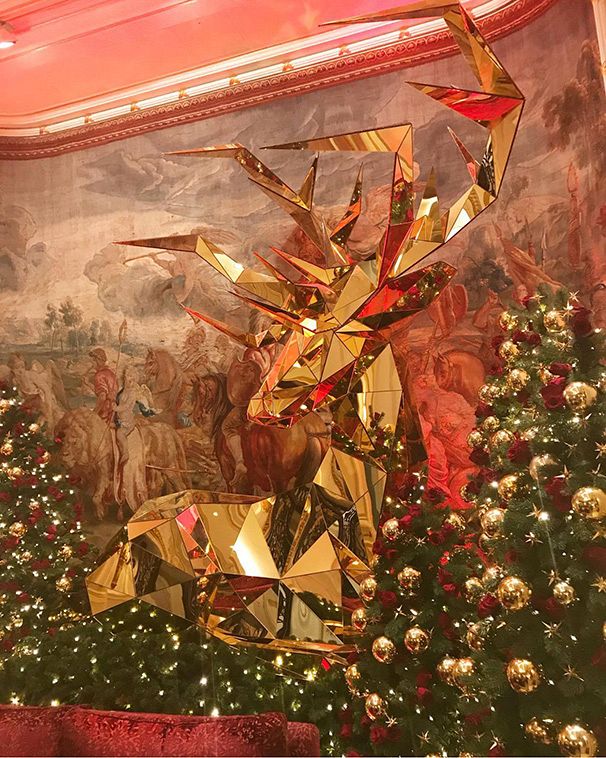 ®Four Seasons Paris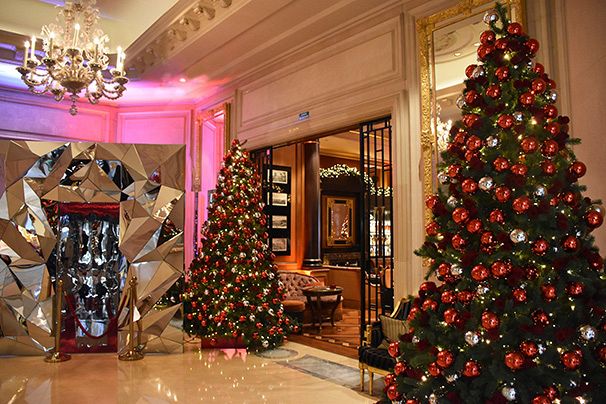 ®Four Seasons Paris
His talent has even spread beyond the French borders and he is regularly called to work and produce the most distinguished and glamourous international events. He has collaborated with Kylie Minogue, Madonna, Céline Dion, and the Kardashians. He has also composed the floral decorations for private functions such as the weddings of Eva Longoria, Avril Lavigne, Chelsea Clinton, and Tina Turner. Even Oprah Winfrey is a big fan of his work. Jeff also works continuously with luxury brands including Alexander Wang, Alexander McQueen, Balenciaga, Bulgari, Philip Treacy, Swarovski Crystal, Givenchy, Ellie Saab, Burberry, Tiffany & Co, Waterford Crystal or Dom Perignon.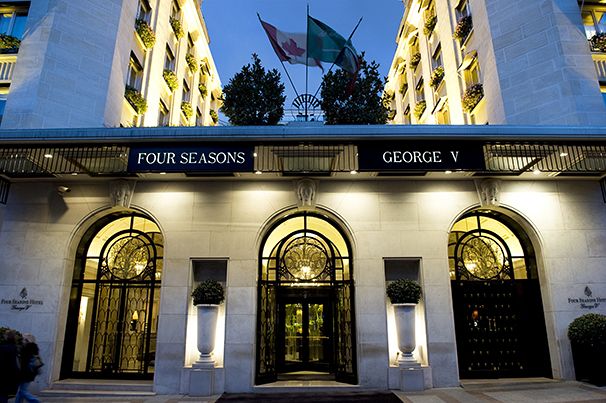 ®Bruno Clergue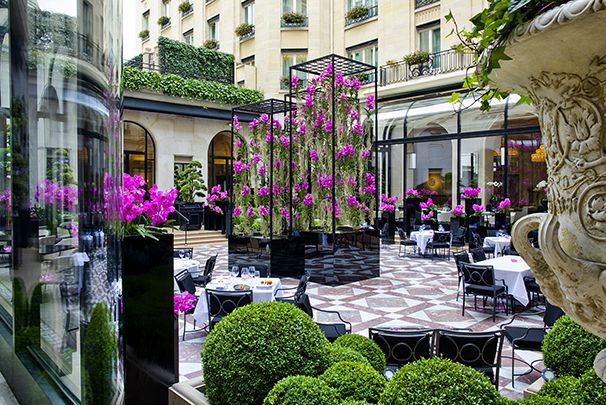 ®Guillermo ANIEL-QUIROGA
"My goal is to offer guests the opportunity to have a unique and unforgettable experience every time they come to Four Seasons Hotel George V, Paris" – Jeff Leatham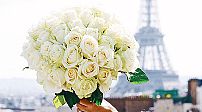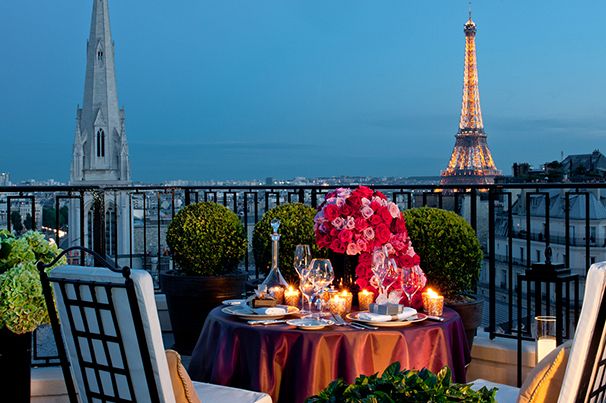 ®G de Laubier