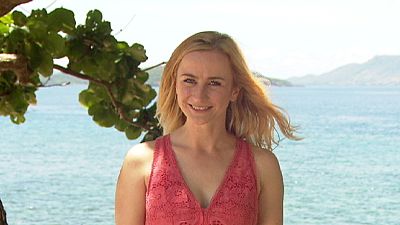 One of the outstanding highlights of my Philippine adventure was our trip to Donsol. Here, in the village's bay, in the south of the island Luzon, you can see a fish as a big as a bus. The whale shark is the biggest fish in the world (and is not a mammal, as popular opinion would have it). With that in mind, I was admittedly a little scared at the prospect of being so up, close, and personal with this deep sea behemoth, but thanks to the watchful words of WWF researcher, David David, I wasn't completely petrified out of my wet-suit. He has helped establish an eco-friendly tourist scheme in Donsol in collaboration with the local authorities here and knows the whale sharks better than most. Moreover, he knows they would prefer to eat a platter of plankton over me any day.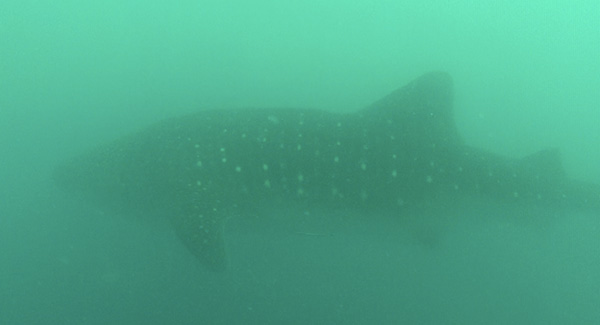 Courtesy WWF/David N. David
Initially, we were not sure we would get a sighting, as this year they have been rare. But luck has been with us at every stage of this Philippine adventure so far (touch wood) so I felt confident!
We set off in a typical boat, called a Banca, and left the bay with a captain, a Spotter and a BIO – the Butanding Interaction Officer on board. My heart was beating fast when I finally heard the BIO give the command to jump overboard. The water was clogged and murky so I needed a few seconds before I could see anything and then, suddenly, the whale shark appeared right underneath me! I saw the famous dots. Each whale shark has its one unique fingerprint. I can't describe how majestic these animals looked as they floated just below the surface. You have to watch out for their huge tail, which can grow up to four meters and could swat you like a fly. According to David this particular whale shark was a young female, feeding calmly in the bay.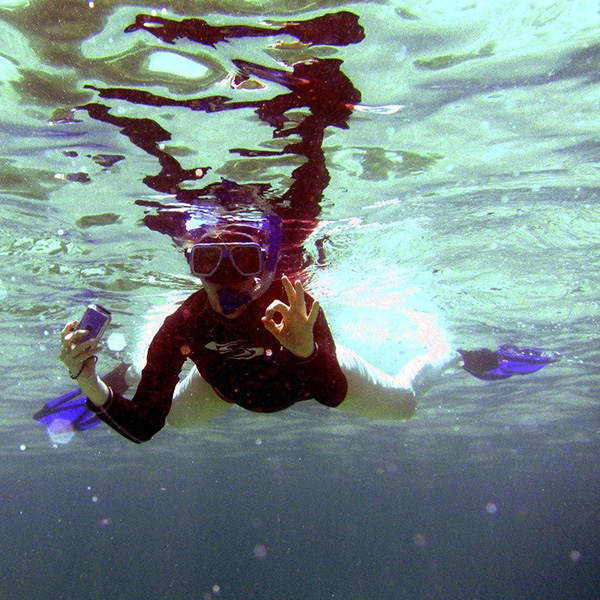 The next day we wanted to discover more of this unique area, which sits in the middle of the Coral Triangle' – a highly complex ecosystem, located in the Indo-Pacific Ocean. On the hunt for some nice corals we went to the deserted San Miguel Island, around one hour sail from Donsol. Nobody is living on this small island. The only thing obscuring my view to the sea bed where the clown fish swimming around my ankles.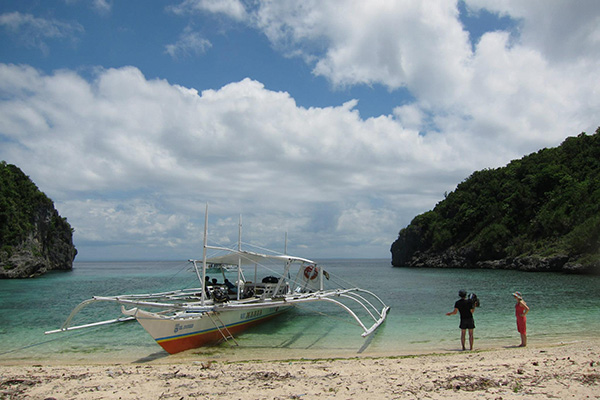 Courtesy WWF/David N. David
Completing this mesmerizing panoramic, in the background stood the foreboding Mont Mayon – one of the most beautiful, and very much active, volcanoes in the world.