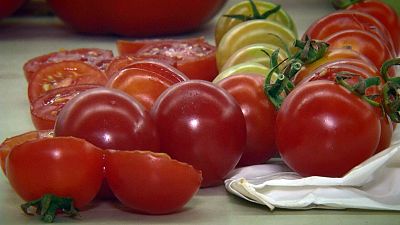 Look tasty, don´t they?
But these tomatoes are rather special.
They are grown with 90% less water than normal tomatoes.
They are a natural crossing from common species and wild tomatoes from desert regions.
Researchers are using biodiversity and molecular biology to identify drought resistant tomato plants that could grow in Europe´s driest areas.
The EU grew 20 mln tonnes of tomatoes in 2016.