Oscars 2018: Here are the best foreign language film nominees
Comments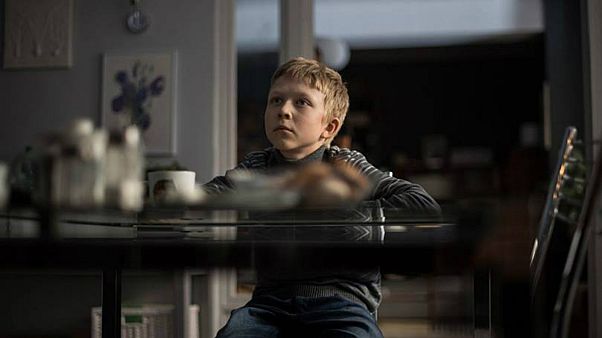 Here are the five nominees for Best Foreign Language Film at this year's Academy Awards:
On Body and Soul
Director: Ildiko Enyedi
Language: Hungarian
Country: Hungary
Synopsis: A love story set in an Hungarian abattoir between two workers who meet in their dreams. Emotionally distant Maria (Alexandra Borbely) arrives at the slaughterhouse as its new quality inspector where she meets the manager Endre (Geza Morcsanyi). Two introverts, they show muted attraction toward each other in real life but have identical recurring dreams of intimate encounters between a stag and doe in a snow-covered forest.
The film has been compared in its eroticism to the work of Czech author Milan Kundera, who wrote the Unbearable Lightness of Being. The film won the Golden Bear in Berlin last year. In 1989 the director, Enyedi, won the Camera d'Or at Cannes for her film My Twentieth Century.
Read the review in the Guardian.
A Fantastic woman
Director: Sebastian Lelio
Language: Spanish
Country: Chile
Synopsis: Set in the Chilean Captial of Santiago, Marina (Daniela Vega) has just moved in with her midde-aged partner, businessman Orlando (Francisco Reyes) when he suffers a fatal aneurysm. When his family arrive after his death they cannot accept that he was in a relationship with a transgender woman. The authorities suspect Marina's involvement in her partner's death.
The film is shot extensively from the perspective of Marina — we see her walking towards the camera and recurring scenes of Marina's fantasy, which could be how she sees herself or how she wants to be seen.
Read the review in the Guardian.
Loveless
Language: Russian
Country: Russia
Synopsis: Moscow in autumn is the backdrop for an intimate story of a young runaway and his divorcing parents. The film is the fifth feature and second Oscar nomination for director Andrey Zvyagintsev, whose 2014 film Leviathan took on state corruption in Russia.
The 12-year-old son (Matvey Novikov) listens to his parents (Alexey Rozin and Maryana Spivak) argue over who will be burdened with him after the toxic marriage comes to an end. The rows and sobs take place in a bleak and heavy environment of dark skies and ominous dread.
Read the review in the New York Times.
The Insult
Director: Ziad Doueiri
Country: Lebanon
Language: Arabic
Synopsis: A small disagreement between Tony (Adel Karam), a Lebanese Christian, and Yasser (Kamel El Basha), a Muslim Palestinian refugee, over a pipe that is dripping water onto the street snowballs into a national row. Fuelled by prejudice and stubbornness, the dispute ends up in court and the country seems to be on the edge of civil war as its past is brought up.
The row illuminates divisions among Beirut communities through two men on opposing sides. The film begins with a political rally in support of Bachir Gemayel, the Ronald Reagan-backed leader of a powerful Christian militia during the Lebanon war.
Read the review in the New Yorker.
The Square
Director: Ruben Östlund
Language: Swedish with English scenes
Country: Sweden
A surreal satire centres on a smug Stockholm art director (Claes Bang) whose museum announces a new exhibit called The Square, which he insists will prove that society is instinctively generous and inclusive. Bang becomes a victim of a robbery and a strange and outrageous world unfolds as he hunts down those responsible. In the meantime he begins a new relationship with American journalist (Elizabeth Moss).
The Square has not been received with as much acclaim as his 2014 family drama Force Majeur, but brings with it sharp social observation and bizarre spectacle.
Read the review in the Guardian.